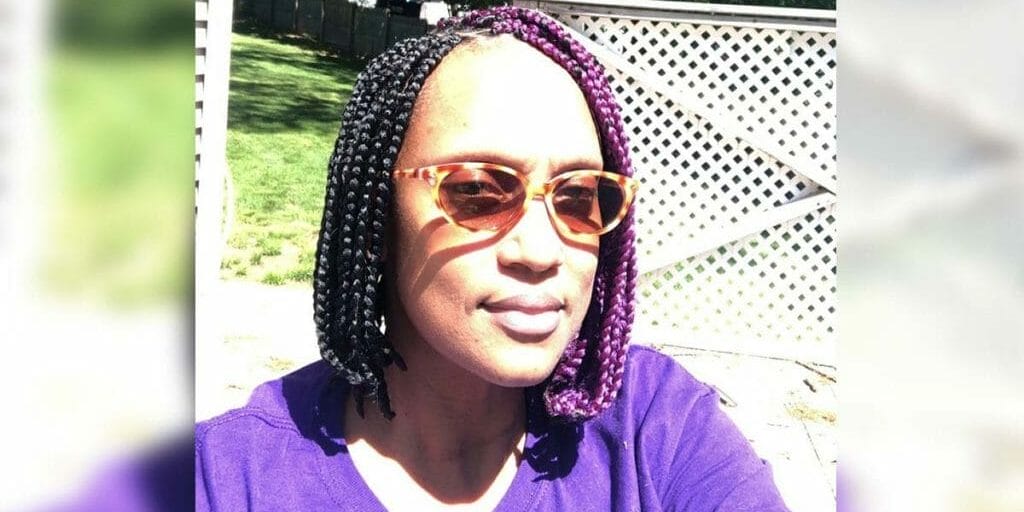 Ronetta Stokes Advocacy Story
Ronetta Stokes' advocacy story is written and told by Ronetta Stokes and edited by Miles for Migraine team.  Miles for Migraine's Advocacy Stories highlights the many different ways that health advocacy shows up as individuals advocate for themselves and others. This project is not limited to migraine and other headache disorders, nor is it limited to individuals that personally experience a health condition.
Ronetta Stokes Advocacy Story
Advocacy is not just a word; it's action. Taking action means you are standing up for something you truly believe in. Once you take that power you start a mission to support others through engagement, empowerment, and encouragement. I call it my 3 E's of migraine advocacy. 
My 3 E's of Migraine Advocacy
Engagement is taking what you believe in and engaging others to believe in it as well. When I started my migraine journey I felt alone, unprepared, and unaware. I began to step beyond my comfort zone and speak up for myself. Then, I found others on social media who were going through the same things I was. I started to engage myself in conversations with others. I was getting educated on migraine, the disease, diagnosis, and research. 
Empowerment happened when I started to take more initiatives on migraine. I empowered myself to learn more so I could advocate for myself and others. Then, I began reading more books, listening to doctors about new medications, and joining more groups. I became aware that there is so much more to be done on migraine research, awareness, and advocacy. 
Encouragement is when I started sharing with others the need for advocacy and awareness. I wanted to encourage others to step outside their comfort zone. As the saying goes, "reach one, teach one". I wanted to make a difference in someone's life as this had been done for me. Thanks to the encouragement I received I was able to participate in Miles for Migraine events and speak with the mayor of my town. She proclaimed Chronic Migraine Awareness day in June of last year.
I was also able to have a conversation with the president of the hospital and provide education on migraine. I also participated in Retreat Migraine. When I say the Retreat was amazing, that's an understatement. I learned so many valuable tools to take with me everywhere I go. With it, I gained a new community of friends. I was telling everyone how to get involved. I had found my voice and I wanted to be heard. 
Ronetta Stokes Advocacy Story Makes a Difference
Advocacy can start anywhere, anytime, and by any means, as long as you do something. Take the time to find what you are passionate about and put it into action. You will be amazed at all the connections you will encounter.  "I've learned that people will forget what you said, people will forget what you did, but people will never forget how you made them feel." –Maya Angelou
Tell your Advocacy Story
Do you have an advocacy story to tell like Ronetta Stokes' Advocacy Story? What is one of the most memorable advocacy experiences in your headache disease journey/daily life? Try to recall a time when you practiced advocacy. Perhaps you shared your story, posted on social media, or attended an advocacy event such as Headache on the Hill or a Miles for Migraine event.
Looking back on that experience, what did you notice? Did you experience a negative moment such as shame, stigma, or a positive moment such as joy, hope, or relief? If there was conflict, did you resolve it or was it a conflict that still affects you today? If the outcome was positive, how did that make you feel? Did the outcome cause you to advocate again for yourself? How has your most memorable story shaped you today? There is no right or wrong way to share your story.
Donate
Are you inspired by these advocacy stories and want to donate to  Miles for Migraine? All or part of your donation may be tax-deductible as a charitable contribution. Please consult with your tax advisor. Funds raised help with our operational costs so that we can continue to produce races and youth camp events. Money raised through donations and race registrations goes directly to medical organizations researching migraine.
Tara U. is employed by @AmgenBiotech, a sponsor of Miles For Migraine. However, Tara did not receive additional compensation for participating in this activity. Tara U. (Amgen) Migraine Story "I remember my first migraine headache vividly. I was about 7 years old when my family was touring NYC. This would have been in the early…
<![CDATA[Disease advocacy is everywhere. Pink ribbons abound, as do signs for the American Cancer Society, MS, Parkinson's, Heart Disease, Alzheimer's, ALS, Leukemia and the list goes on. People come to support these diseases and do]]>