Advocacy and Self-Care go hand and hand and we believe should be a part of each individual's treatment plan. Join this session to learn why & how in both areas.
In light of the current COVID guidelines and restrictions, we have redesigned our Education Days to be online, free, and shorter in length while still delivering up to the moment information and valuable education on migraine and other headache diseases.
Our usual Education Day is delivered through lectures and experiential sessions. Our new format will include both, when possible. We vary the sessions topics so you can attend those that are of interest to you. Topics will cover coping strategies, advocacy, reducing stigma, research, and medical advancements. All presenters will field your questions. Join us for as many events as you are able. Each event will feature different content
Dr. Arca is a neurologist specializing in autonomic and headache disorders. She received her medical degree from Loma Linda University and went on to complete a Transitional Year residency and Neurology residency at Mayo Clinic in Arizona. During her final year of residency she was awarded the Manfred D. Muenter Award for Excellence in Clinical Neurology. She also competed a Headache Fellowship with additional training in autonomic disorders at Mayo Clinic in Arizona which is where she currently practices.
Dr. Arca is an active member of the American Academy of Neurology, American Headache Society, and the American Autonomic Society.
She is involved in education and research and has a special interest in the cross-section of autonomic disorders and headache.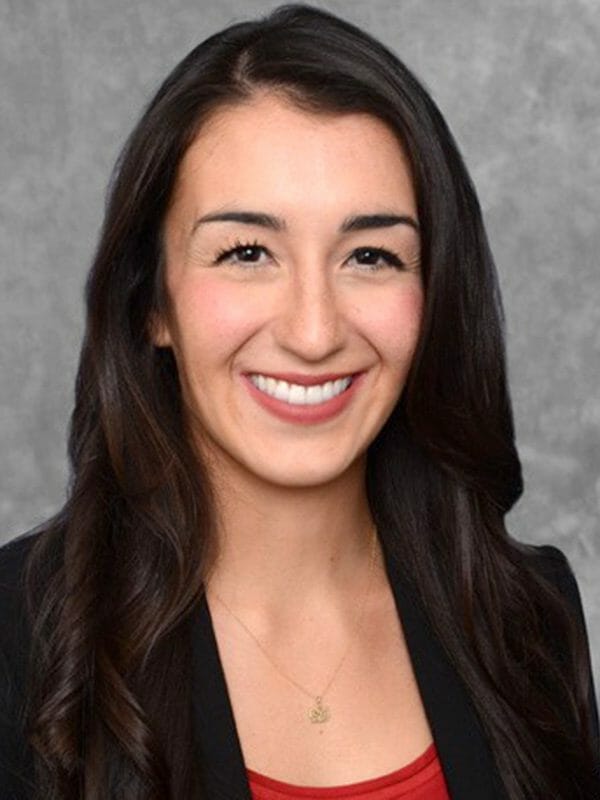 Dr. Iser is currently a Headache fellow at the Mayo Headache Clinic in Scottsdale. She attended undergraduate at Northwestern University in Evanston, Illinois with a major in Psychology and later attended the University of Oklahoma College of Medicine in Oklahoma City for medical school where she was selected to be a member of the AΩA medical society. She completed her Neurology residency at the University of Oklahoma as well where she was awarded the Excellence in Clinic Patient Care. She is a member of the American Headache Society and American Academy of Neurology. Courtney has a special interest in increasing headache education for patients, future medical professionals, and other medical providers, as well as, promoting headache medicine as a career path.

Lindsay Keach Bronstein, MS, RD, LDN, HC
Lindsay is an integrative dietitian and health coach with 15 years of experience in private practice, integrative medicine, and community health settings. Combining her expertise in both clinical and integrative/mind-body nutrition with the latest science of behavior change, a sense of humor, and a fierce love of food, Lindsay guides her patients through the small but powerful shifts that allow them to experience sustainable transformation both on and off the plate. She offers a warm, practical approach and profound respect for the uniqueness and wisdom of all bodies.
Lindsay has a particular interest in working with digestive disorders, migraine and headache, autoimmune and inflammatory disorders and their relationship to food and the body.
Lindsay is a preferred provider at the Osher Clinical Center for Integrative Medicine at Brigham and Women's Hospital, where she is a facilitator in the ongoing small group program "Integrative Approaches to Headache Management".
She is also a regular lecturer for the Harvard Integrative Medicine Fellowship program and is on faculty for the Vanderbilt Health Coaching Program for licensed health care professionals. Lindsay has taught and developed curricula for nutrition and healthy cooking workshops in a range of corporate, academic and community settings.
Deena Migliazzo, Patient Warrior
Deena Migliazzo is a third-generation chronic migraineur who has found a passion for educating and raising awareness of migraine disease. Deena resides in Seattle and works in the technology industry. Deena spends her free time exploring the PNW with her pup, Tater Tot. She joined Miles for Migraine volunteer committees over a year ago and has found great joy in the organization and its mission.
Contact us for more information
Download your free materials from our generous sponsors!
Lilly is a global healthcare leader that unites caring with discovery to create medicines that make life better for people around the world. We were founded more than a century ago by a man committed to creating high-quality medicines that meet real needs, and today we remain true to that mission in all our work. Across the globe, Lilly employees work to discover and bring life-changing medicines to those who need them, improve the understanding and management of disease, and give back to communities through philanthropy and volunteerism.