Educating and inspiring both fellows and patients with leadership potential can have a significant impact on migraine advocacy efforts. By expanding the reach of education and empowering individuals across different geographical areas, we can create a broader network of advocates dedicated to raising awareness and making a difference for those affected by migraine and headache disorders. It's essential to consider cultural, socioeconomic, and healthcare system variations to ensure the relevance and effectiveness of educational initiatives. 
Here is how to approach this: 
Advocacy Training for Fellowship Doctors: Miles for Migraine gives funds from walk/run/relax events to support local headache centers across the U.S. The fellowship programs are specifically designed to educate and train individuals who have a keen interest in becoming headache specialists. These fellows are asked to participate in the ACT Now program to receive advocacy training.

 

Advocacy Training for Patients: ACT Now offers training for patients who have shown potential or interest in advocating for migraine-related issues. It focuses on empowering patients with the necessary knowledge and skills to effectively advocate for themselves and others. It provides resources, tools, and ongoing support to help navigate the advocacy landscape.

 

Virtual Education and Conversations: The program utilizes ZOOM to conduct the training. This approach allows for wider accessibility and engagement across different geographical locations. The sessions are recorded to make them available for on-demand viewing.

 

Collaborate: By joining forces with Miles for Migraine and ACT Now, you can expand your reach with projects (ACTS of advocacy) to provide a more comprehensive support system and resources for advocates.

 

Online Community and Networking: Members become a part of Miles for Migraine online community where fellows, patient leaders, and advocates connect, share experiences, and collaborate. Participants foster a strong and cohesive advocacy community.

 
Learning Objectives: 
Learners will understand what stigma is and how it operates in the headache  community
Learners will be exposed to the different models of advocacy and how they have  operated in other disease states
Learners will be aware of the current state of headache advocacy in the areas of  policy and regulation
Learners will be aware of the current state of headache advocacy relating to  work and educational accommodations
Learners will discuss strategies to change the narrative in a way that is beneficial  to patients and headache medicine
Learners will discuss how to bring advocacy into the patient's care plan
Learning Outcomes:
Increase numbers of provider advocates
Increase numbers of patient advocates
Advocates will be trained in speaking, writing, and political skills so that they can  effectively communicate their message
Advocates will be empowered with the knowledge, community, and resources to  take on a role in an advocacy movement
Advocates will be educated in the current state of advocacy for headache  medicine and patients
Advocates will develop creative strategies to identify and address gaps in the  current advocacy movement
Advocates will develop a proficiency project based on these outcomes.
Content Exposure:
Stigma
Policy and Regulation
Lessons learned from advocacy in other disease states
Advocacy with payers
 International advocacy, and interacting with businesses
Advocacy as part of the treatment plan
Advocacy in schools and education
Support groups
Landscape of the patient movement
How to tell your story
How to make an advocacy plan
Using social media in advocacy
8 monthly sessions

Zoom training and discussion (attendance required but will be recorded for absences)

Video recordings to learn from and review

ACTs of advocacy (projects for graduation)
Day
Date
Time
ModalityFacilitator
Facilitator
Thurs
8/10/2023
7:30pmEST
Stigma
Bill Young
Joanna Kempner
Thurs
9/7/2023
7:30pmEST
Create Your Elevator Story
Handling Professional Stigma
Past Participants
Tues
10/10/2023
7:30pmEST
Disease Campaigns: Synergy not Competition
Rachel Kahn Best
Thurs
11/9/2023
7:30pmEST
Advocacy for Equity in Access &
Quality for the Underserved
Sheila Thorne, Courtney White, MD, Jaime Sanders
Thurs
1/11/2024
7:30pmEST
Advocacy with Payers
Insurance Claims and Denials:
The Process, Procedures and How to Overcome Denials
Lindsay Videnieks
Dr. Brad Klein
Tues
2/6/2024
7:30pmEST
Advocacy as Part of the Treatment Plan
Karissa Arca
Courtney Iser
Thurs
3/7/2024
7:30pmEST
How to Make an Advocacy Plan
Potential Advocacy Projects
Shirley Kessel
Past Participants
Tues
4/9/2024
7:30pmEST
Final Projects
Shirley Kessel
After a session is complete, resources such as video, articles, PDFs or links will be collected here for distribution.
Publication:
Common Enemies: Disease Campaigns in America
Joanna Kempner is an Associate Professor of Sociology at Rutgers University where she studies science, medicine, and inequality. Her work on health and justice, stigma in medicine, and the political suppression of science attempts to give a voice to those we rarely hear from. Her writing addresses the lack of effective treatments for pain, gender, race and stigma, and the extraordinary lengths that people will go to in order to find relief. She is the author of the award-winning book, Not Tonight: Migraine and the Politics of Gender and Health (Chicago), and is currently writing about cluster headache patient-led efforts to bring psychedelics back to medicine. Her research can also be read in a wide-range of academic and popular publications, including Science, PLoS Medicine, Social Science & Medicine, and Migraine.com.
Rachel Best is an Assistant Professor of Sociology at the University of Michigan. Her book, Common Enemies: Disease Campaigns in America, argues that when Americans come together to fight social problems, they focus their largest efforts on diseases. Fighting one disease at a time has unintended consequences for health policy. Her current research uses computational methods to explore the relationship between disease stigma, advocacy, and policy outcomes.
A native New Yorker and former senior executive in five preeminent health marketing and communications companies, Sheila Thorne has spent more than two decades designing marketing and media campaigns for Fortune 500 companies throughout North America, Latin America and Western Europe with a focus on people of color. A former high school teacher of foreign languages, she teaches and lectures on cultural competency and health disparities at four U.S. universities. She has given over 250 keynote presentations and conducted workshops on cultural competency, anti-bias and diversity in healthcare delivery.  She is published in numerous marketing trade publications and in a variety of consumer health publications. Sheila has received numerous awards for her innovative marketing strategies to reach people of color and her unique ability to build coalitions and galvanize communities of color around health and social justice issues.
Courtney S White, MD is a neurologist and headache medicine specialist in Philadelphia, PA. She graduated from The George Washington University School of Medicine in Washington, DC in 2016 and completed her neurology residency and headache medicine fellowship at Thomas Jefferson University in Philadelphia, PA in 2020 and 2021, respectively. Dr. White is specialized in diagnosis and treatment of neurological disorders including headache disorders, stroke, epilepsy, Parkinson's disease, Alzheimer's Disease, and others. As a person with migraine, she understands the challenges in the journey to diagnosis and treatment of headache disorders and the need for increased awareness and advocacy for others with these conditions.
Dr. White is passionate about diversity, equity, and inclusion for underrepresented populations, specifically Black, Latine, and LGBTQ+ communities. As a Black woman and a member of the LGBTQ+ community, she is no stranger to intersectionality and diversity. She has also spent time living in Guatemala, Spain, and Colombia to improve her Spanish proficiency and learn how to provide culturally competent care to the Latinx community. At the Jefferson Headache Center, she is creating a program that allows underserved patients to have access to affordable, high-quality care for their headache disorders.
For her, advocacy is about education. Dr. White loves teaching medical students, her patients, and the community in general.
Jaime Sanders is the author of the award-winning blog The Migraine Diva. She is a participant with the Coalition for Headache and Migraine Patients, with whom she worked to create an Issue Brief on Disparities in Headache and is a part of the leadership of the Disparities in Headache Advisory Council (DiHAC). Jaime is a stakeholder with the Headache and Migraine Policy Forum, works with the Society for Women's Health Research Interdisciplinary Migraine Network, sits on the Patient Leadership Council with the National Headache Foundation, and serves on HealthyWomen's Chronic Pain Advisory Council. She has lived with migraine since the age of two and has been chronic and intractable for the last fifteen years. Through her advocacy work and blog, Jaime's mission is to make a very invisible disease visible to the rest of the world and validate the real pain of millions.
Lindsay Lawrence Videnieks
Lindsay Videnieks is Executive Director of the Headache and Migraine Policy Forum (HMPF), a diverse stakeholder coalition which brings together policy-minded partners that care about patient access. HMPF helped convene the migraine community to prepare comprehensive input during recent ICER reviews of new therapies to treat migraine disease and headache disorders and brings a campaign approach to state level patient access issues.
Ms. Videnieks has more than a decade of experience advising non-profit institutions on strategies to support public policy goals and to secure funding through the federal appropriations process. She previously worked in the office of Congressman John E. Baldacci (D-ME) as well as on his re-election to the U.S. House of Representatives. She provides counsel to voter protection programs nationwide and managed the voter protection Boiler Room operation for the DNC in 2016. Lindsay graduated from the University of Maine at Orono with Bachelor of Arts degrees in Political Science and English and received her law degree from Catholic University. She is admitted to practice law in Maryland where she also lives with her husband and three children.
Brad Klein, MD, MBA, FAAN, FAHS
Dr. Klein received his medical degree from Jefferson Medical College concurrently with a Master's in Business Administration in Health and Medical Sciences Administration from Widener University. He completed his neurology residency and headache fellowship at Thomas Jefferson University Hospital. He is a Board-Certified neurologist with additional certification in Headache Medicine. Dr. Klein joined Abington Neurological Associates in Abington, PA, in 2008 and also serves as the Medical Director of the Abington Headache Center and Clinical Associate Professor of Neurology of Thomas Jefferson University.
Dr. Klein's additional interests include state and federal advocacy for patients and the health care system. He has spent over 15 years in advocacy including work in state and federal legislative bills, as well as federal regulatory reform.  He currently serves as the Chair of the Medical Economics and Practice committee and a member of the Board of Directors of the American Academy of Neurology, Chair of the American Headache Society Practice Management Committee, and member of the Pennsylvania Healthcare Cost Containment Council.
Dr. Arca is a neurologist specializing in autonomic and headache disorders. She received her medical degree from Loma Linda University and went on to complete a Transitional Year residency and Neurology residency at Mayo Clinic in Arizona. During her final year of residency she was awarded the Manfred D. Muenter Award for Excellence in Clinical Neurology. She also competed a Headache Fellowship with additional training in autonomic disorders at Mayo Clinic in Arizona which is where she currently practices.
Dr. Arca is an active member of the American Academy of Neurology, American Headache Society, and the American Autonomic Society. She is involved in education and research and has a special interest in the cross-section of autonomic disorders and headache.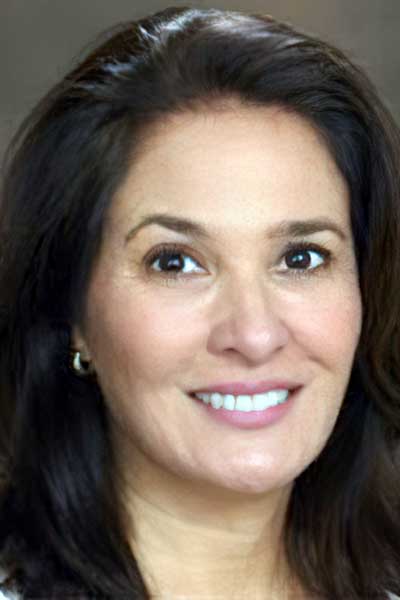 Shirley is the mom of three daughters, two of whom live with migraine. When her youngest daughter Sydney became diagnosed at an early age, they both decided that it was time to take action to bring awareness and raise money for migraine research. They contacted Eileen Jones, who founded the Miles for Migraine race in San Francisco, and brought the race to the Philadelphia community in 2013. She became the Executive Director in 2017 when it became apparent that Miles for Migraine should take the race series around the USA.
Shirley has worked in healthcare for the past 26 years and has served on various non-profit boards since 1991. She won't retire until a cure is found for this disabling disease.
William Young, MD, President
Dr. Young is a neurologist at the Jefferson Headache Center. He received his medical degree from Penn State College of Medicine and has been in practice for 30 years. The Jefferson Headache Center is one of a very few academic headache centers in the country. The Center, founded in 1982, specializes in the treatment of patients with all types of headache pain. Dr. Young is the President of the Alliance for Headache Disorders Advocacy. Click for Detailed information pertaining to Dr. Young's extensive research profile. Click for detailed information pertaining to Dr. Young's extensive research profile, including research pertaining to migraine and stigma.